Dataline IT Ltd
FileMaker Pro Database Consultancy, Design, Development, Web and Systems Integration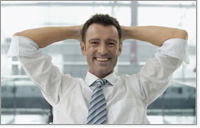 Dataline IT Ltd create software and databases to perform a multitude of tasks from contact management solutions right through to fully integrated management information systems, large or small, simple or complex.
Whatever your software needs, we have a solution for you.
We specialise in FileMaker Pro Database development, which we have used to produce commercial projects since 1996, and have wide ranging experience of the whole FileMaker product family.
Additionally we utilise web technologies, SQL, native code and a variety of methods to ensure the versatility to deal with most any project, no matter how small or large.
"Dataline IT answered even the most trivial calls in an efficient and professional manner. They always put themselves out to ensure that tight deadlines were achieved with the minimum amount of disruption. I would not hesitate recommending them."

Gavin Ingels, Electronic Arts Ltd

Call now on 01460 929 364 or email info@datalineit.co.uk to find out how we can provide the solutions for your needs.
Tackle any task while on the go
FileMaker® Go is the leading business database app for iPad and iPhone. Use FileMaker Go to tackle any task for your business or professional life. Collaborate with team members and integrate with external data sources while utilizing industry-standard security. Capture signatures, view reports and charts, save information as PDF and Excel, email or print your data, and so much more! Download it for free from the iTunes App Store.